Blue Console
The Blue Console is simple in design but complex in composition. Its six layers, each bathed in a shade of pool-water blue of increasing color density, transition from light to dark as the color saturation shifts, creating the mesmerizing effect of gazing into water. 
Read More
Product
overview
Dimensions

35 7/8 × 49 3/4 × 16 in

Packaging

Shipped via crate or carton depending upon agreed-upon shipping terms.



Materials

Resin
Payment Options

Credit Card, Debit Card, PayPal, Apple Pay. Other payment forms may be available upon request.



Shipping & Returns

As a service to our customers, we will arrange the shipping of orders via one of our preferred carriers. All charges are PROFORMA and will be included on the final balance due notice. Please see our Shipping Policies page for more information.



Financing Options

Financing options are available upon request.
Multiple layers are used to create sections of graduating color densities. The result is a collection of objects that plays with light and transparency, visibly changing based on the environment in which they are placed.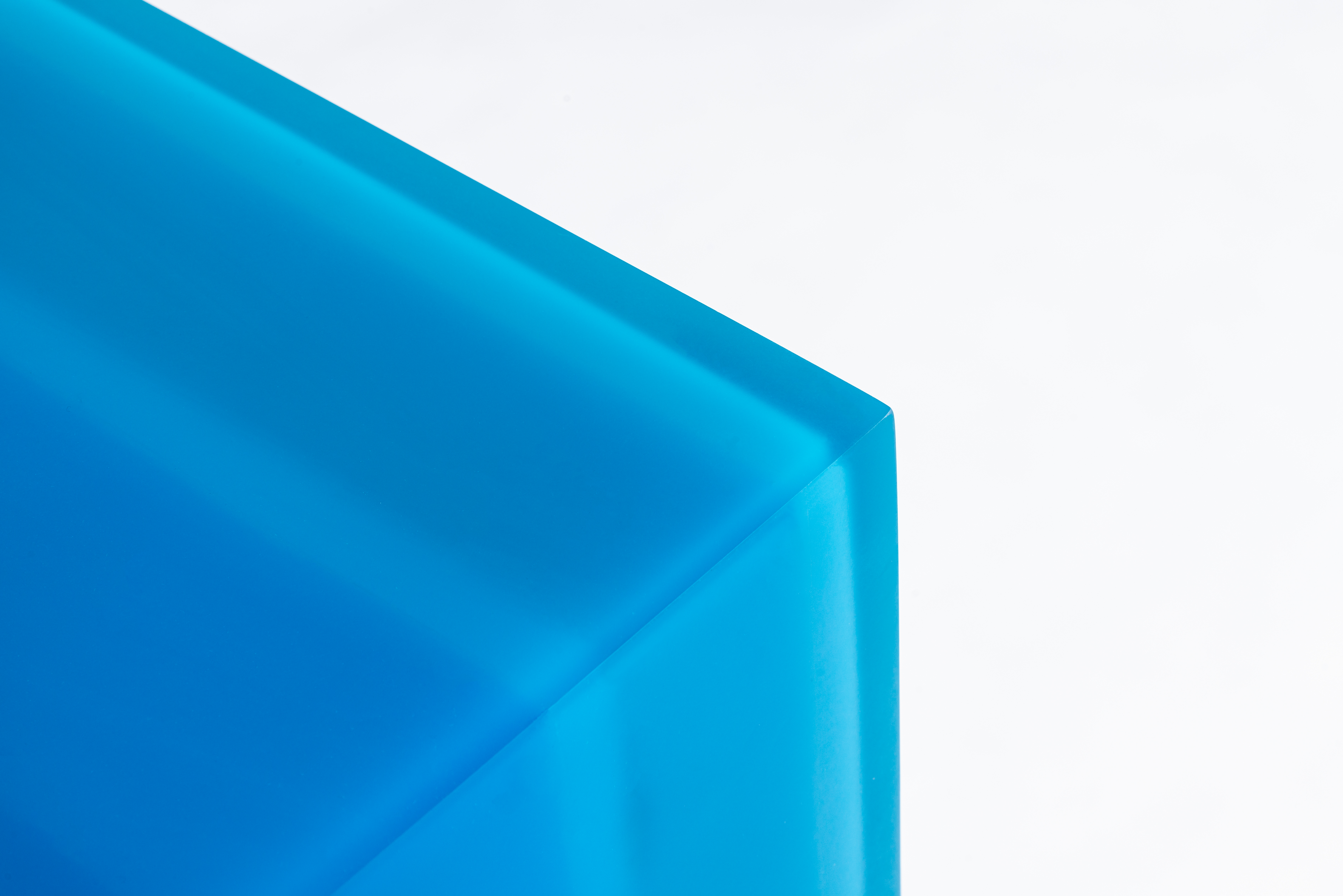 Every Facture piece is made of durable epoxy resin that can withstand impacts and scratching. Because only one resin is used there is no top coat or finish so any damage or deep scratches that occur can easily be sanded out to a new finish in place without having to ship it back to Facture.

All pieces are fully customizable in terms of color, shape, size, transparency & more attributes. Contact us for more information.

Due to the bespoke nature of the works, there may be a slight variations in color and/or transparency between the imagery online & the final product received.
You Also Might Like
see Table